Discover more from penknife
Where the mighty hungry come for research, recipes, and bite-sized bits of food history.
What do you call a group of food scholars?
Hungry. And very into food puns.
Last week I attended the annual meeting of the Association for the Study of Food and Society, an academic organization I've been a part of since I was a leafy green graduate student over a decade ago. Each year we gather with our sister-organization, AFHVS (Agriculture, Food, & Human Values Society) to discuss all things food for several days while being wined and dined by our host university's food studies (or closest thing) department. This year, our host was the Boston University Gastronomy Program, the very program where I earned my MLA in Gastronomy, launched my food writing career, and first learned about ASFS. While there, I also got married and had my first kid. Did I form incredibly lofty expectations for this pseudo-homecoming as I return for the first time as Dr. Hysmith? You know it. Did this trip meet those expectations? And how!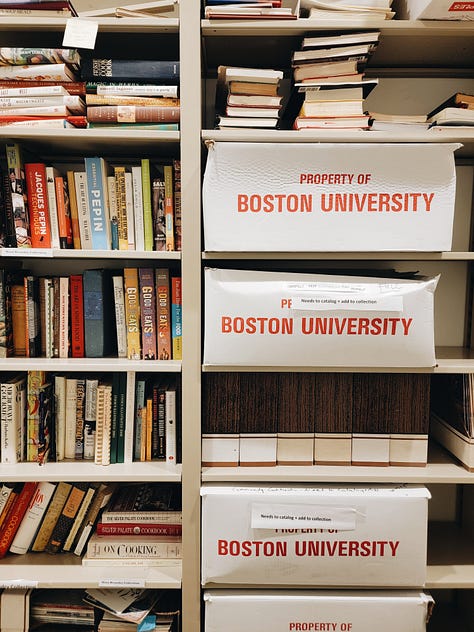 It all comes down to the food scholars, a group of academes (as well as many independents housed outside the academy) who are simultaneously hungry for knowledge and incredibly grounded by their subject matter. We study food. We know it can be silly to get into something like the nuances of toast, which is why we butter up our readers with plenty of well-placed food puns. We also know that our subjects are incredibly universal, real, everyday, impactful, and, more often than not, deeply political. We don't pretend to be the most important scholars at any given university, but we're often the most connected with the community (especially the part that grows, produces, and cooks our food) that exists just beyond our local ivory tower. Most, if not all, of us work in departments that aren't solely focused on the study of food, so when we gather together each summer we're excited to share our new research, but also simply thrilled to be amongst our food friends again. Not quite a food pun, but perhaps a bit of a food cliché, we consider the concept of filling one's cup incredibly important.
Tiktok failed to load.
Enable 3rd party cookies or use another browser
A few scholarly cup fillers:
Hearing Hannah Spiegelman of A Sweet History uses ice cream as a storytelling device and portrays the feminism of nineteenth-century Mexican American saloon owner Doña Tules through dark chocolate coated Flaming Hot Cheetos ice cream bars. See my TikTok from her workshop below!

Learning about "Future Imaginaries of Agriculture and the City" from Dr. Nora Castle (University of Warwick) and using science fiction (sf) as a narrative device and a way of thinking about kitchens and food spaces. Read more about food futures in this special issue of Science Fiction Studies co-edited by Nora in 2022.

Getting a sneak peek of my dear friend and colleague Dr. Emily Contois' next project on the aesthetics of being an athlete, including a fantastic deep dive on the marketing history of Wheaties cereal. You can learn more about Emily's current research in this virtual presentation, "Food Media, Dudes, and Athletes: What Can They Teach Us about Food Literacy and Liberation?"

And finishing the first full day of the conference with a special keynote from BU Gastronomy co-founder, Chef Jacques Pépin. The last time I saw him in-person was when I was a grad student. We were in the BU teaching kitchen after one of his special guest lectures, sitting on tall stools and picking at leftover dinner ingredients. He insisted I eat more in general (music to my ears) and made me lavishly butter pieces of bread with sauteed mushrooms on top. I can't stand mushrooms, but I ate them then with glee.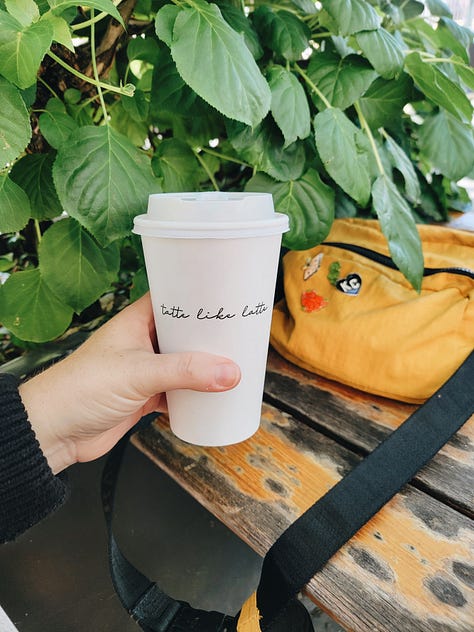 And some less scholarly ones:
Handing out the friendship bracelets I made for my food studies friends.

Eating at old haunts like Otto, Tatte Bakery, Zaftig's, Wilson's Farm, and a speedy mid-conference day lunch across the river to SOFRA for cold meze and all the pastries. This is a favorite of BU Gastronomy folks and we even ran into other alumni working behind the counter.

Taking my kids to the Boston Public Library only for them to be decidedly underwhelmed by the marbled staircases, but then watching them squeal with delight while watching a bucket of live crabs (destined for the boil pot) at the historic Haymarket farmers' market in downtown Boston.

Sharing a potluck-ish picnic (turned living room hang due to rain) with longtime food studies friends and their family complete with well deserved whoopie pies for the children who politely suffered all of our waxing ons about food this and drink that.
Now I'm back at my dining room table desk, missing my colleagues friends, and craving Tatte shakshuka, but my cup is full to the brim with that special feeling good collaboration renders, a kind of conviviality only found around food, and ready to channel it all into bite-sized bits of food history for all of you, my hungry readers.
---
Pairs well with:
Each year, ASFS recognizes several books, papers, and pedagogy practices with awards at our summertime conference. My friend and colleague Emily Contois, along with her co-editor Zenia Kish, took home the ASFS Book Prize for Best Edited Volume for their book Food Instagram: Identity, Influence, and Negotiation (Illinois Press, 2022). And the cherry on top, I styled and photographed the cover AND have a chapter on "My Life and Labor as an Instagram Influencer Turned Instagram Scholar" inside!
---
PENKNIFE 🍓 is a reader-supported publication. To receive new posts and support my work, consider becoming a free or paid subscriber.